Fink Fencing Inc is a family owned company since 1978.  Through the years, we have become well known for our high quality fence products, prompt installation and service, high commitment to customer satisfaction and a strong dedication to learning about the ever expanding business of the fencing industry and its ever growing innovative products.
We are a fence contractor serving southwest Wisconsin and the tri-state area among the rolling hills and beautiful farmland.  Our company is willing to travel to farther sites as needed.
WE INSTALL:
Click on the RED links below!
Residential and commercial chain link fences-including tennis court fences/ball park fences/school playground fences/yard fences/dog park fences, and security fences (black, green, and brown colors also available)
Agricultural and farm fences-barbed wire fences/woven wire fences and Hi Tensile wire fences
Cedar board fences–picket fences/split rail fences/privacy fences, and decks
Equine or horse fence systems-woven wire fences/ Hi Tensile wire fences/polyvinyl/arena fencing and round pens
Polyvinyl fences-2, 3, and 4 rail, picket styles, panel styles, and privacy, including decking.
ALSO: Canopies, Arbors and Pergolas; Ornamental aluminum or iron fences; and Batting Cage Netting and Fencing.
We also will repair damaged fences and washed out flood gates.
Special projects are always welcome.  If you don't see a fence you want on this website…we can get it for you or custom make it for you!  You come to us with an idea and we will make it happen.
Be sure and check out our Special Projects and Other Services/Products Available pages:  WE DO MORE THAN JUST FENCE!**
How we differ in some ways from other fence companies is that we install our posts further into the ground, to ensure maximum support and to get below the frost levels.  This prevents leaning and up heaving.  Some posts, depending on the fence type are concreted in as well.  These are some reasons why we have fences out there for years that are still straight and level.  We also use higher quality Hi Tensile wire and stronger gauge chain link fabric than what you might find at a local do-it-yourself store.  If you have questions about quality – just call.  We'll do our best to make sure you get the product you want, that's best for your needs and your budget.
We have numerous repeat customers over the years and we are extremely proud to be celebrating our 39th anniversary in the fencing business!!
*****Fink Fencing Inc is fully insured and licensed*****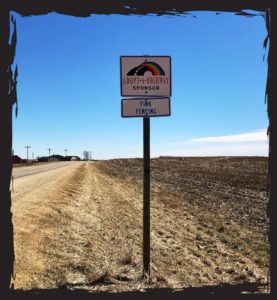 Enjoy browsing through our pictures!  You can view the pictures individually or view them in a slide show.  To pause the slide show-click on a picture in it.  (On the pages, scroll up to see the captions under the pictures.)  Please contact us (use the "Contact" button) or call with any questions you may have and/or if you would like an estimate.
1291 Rawson Lane
Platteville, WI  53818
1-800-225-3465 (toll free)
1-608-348-7585
Email: Craig.Fink@finkfencing.com
Some cities that we serve:
Platteville, Wisconsin

Cuba City, Wisconsin

Belmont, Wisconsin

Lancaster, Wisconsin

Fennimore, Wisconsin

Mineral Point, Wisconsin

Dodgeville, Wisconsin

Montfort, Wisconsin

Livingston, Wisconsin

Boscobel, Wisconsin

Patch Grove, Wisconsin

Bloomington, Wisconsin

Darlington, Wisconsin

Dickeyville, Wisconsin

Highland, Wisconsin

Rewey, Wisconsin

Kieler, Wisconsin

Potosi, Wisconsin

Hazel Green, Wisconsin

Shullsburg, Wisconsin

Gratiot, Wisconsin

Muscoda, Wisconsin

Prairie du Chien, Wisconsin

Madison, Wisconsin

Monticello, Wisconsin

Richland Center, Wisconsin

Janesville, Wisconsin

Mount Horeb, Wisconsin

Blue Mounds, Wisconsin

Cassville, Wisconsin

Dubuque, Iowa

Galena, Illinois

East Dubuque, Illinois

Also serving the counties of, but not limited to:  Grant, Iowa, Crawford, Lafayette, Green, Sauk, Richland, Vernon and Dane.